About us
chillisy® THE LUXURY LIFESTYLE
»GERMAN DESIGN AWARD FOR CHILLISY®«
Distinguished design from Landeck. The floating Premium Pool Cushion by chillisy® is WINNER of the »GERMAN DESIGN AWARD SPECIAL 2019«.
Everything started in 2010 with the invention of a world first: the floating pool cushion. What followed was the brand "chillisy" (chill easy), which was then launched by Isa Schütze. The name should be program and so the range of products around the pool cushion has always expanded. In addition to high-quality pool cushions and floating accessories, the company now also offers tailor-made textile solutions for the hotel industry and is headquartered in Landeck. Chillisy's customers include not only end users, but also the catering and hotel industry, which relies on tailor-made solutions. In addition to design and longevity, the brand relies on the highest quality and sustainable production. On December 12, 2018, the young company opened its first showroom in Tyrol.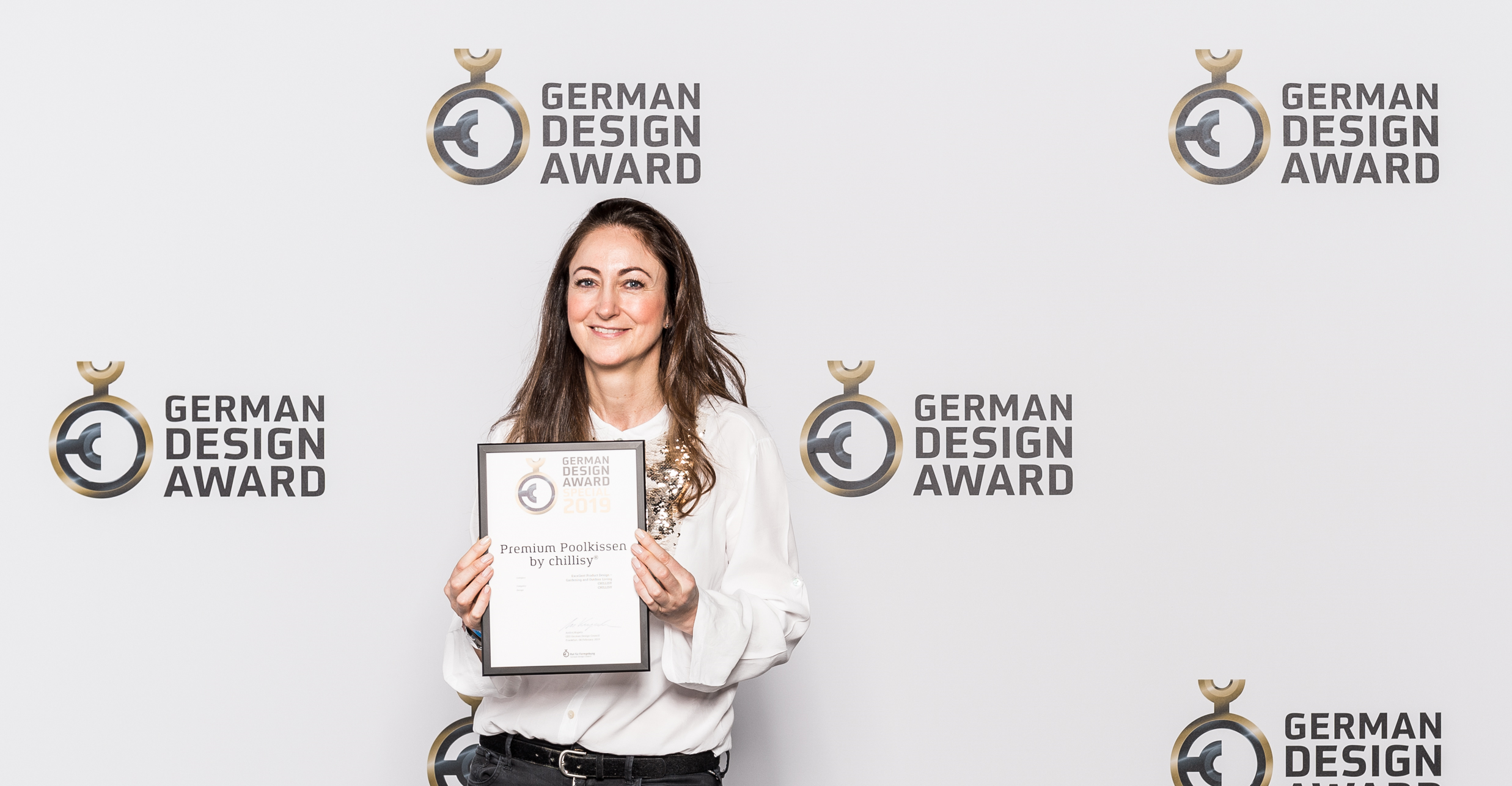 ---
Relax well with chillisy outdoor cushions
No matter if garden, pool or yacht! These pillows create a feel-good oasis everywhere. By finest textile structure, one would like it to be cotton, your outdoor area becomes an extension of your interior without style break.
Even more fun comes with the floating companions of chillisy®. Lolling in the sun, until the heat has flooded the entire body, gently embedded, on the water seemingly floating pool cushions, with a quiet wave motion and then cool in soothing water - who does not love that?
You would like to enjoy your pillows for a long time and love elegance and high quality? Then choose the outdoor collections from chillisy®. Because this is free of complaints. We receive only positive feedback from our customers.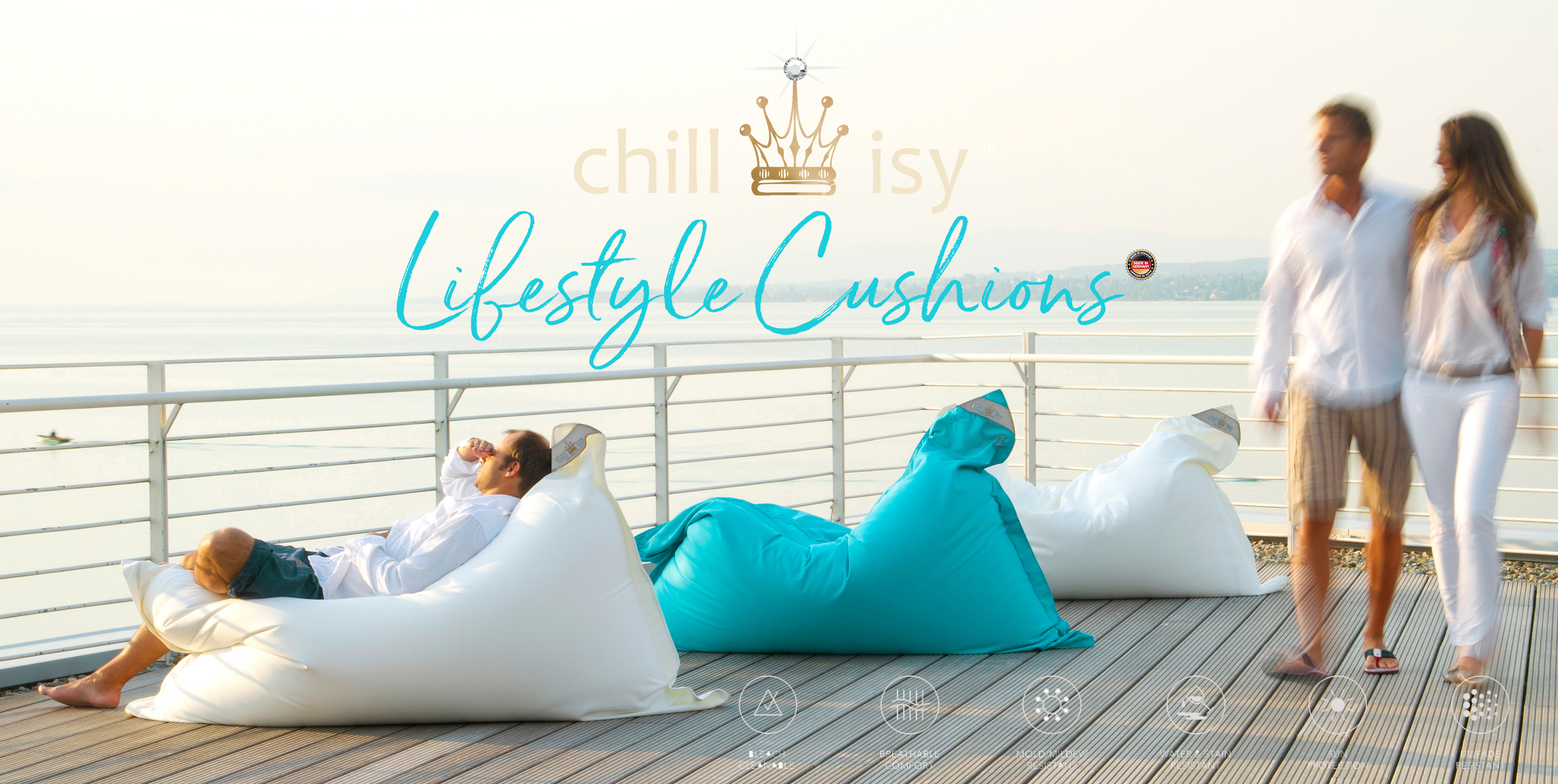 ---
Awards
Chillisy® is one of the best-known brands of high quality outdoor cushions and was recently awarded the "Best Outdoor Cushion Brand 2018" by Central Europe Business. The Premium Pool Cushion by chillisy® with the "German Design Award Special 2019", the chillisy® philosophy with the Touristic Award "Best Top Partner 2018" of the club Top-of-the-Mountains.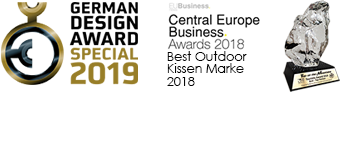 ---
Real German handicraft
We sew our articles exclusively in Germany. The materials are Oeko-Tex Standard 100 certified, and are therefore made of non-toxic textiles, yarn and fabrics.